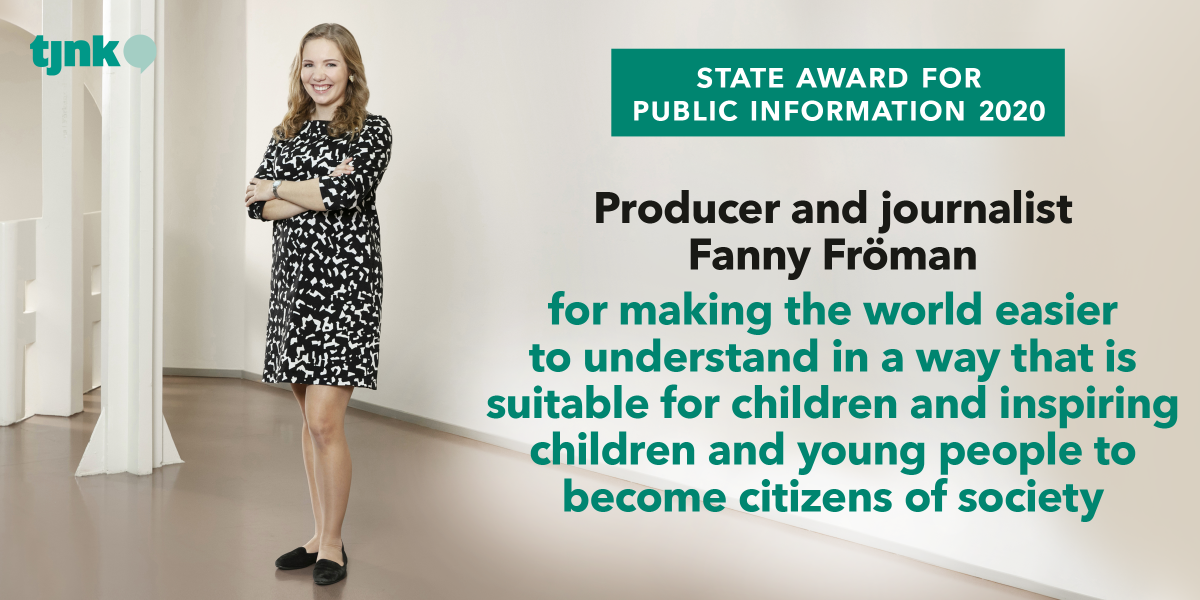 Producer and journalist Fanny Fröman for making the world easier to understand in a way that is suitable for children and inspiring children and young people to become citizens of society.
Children are active users of media and are surrounded by the same barrage of news as adults. That is why it is important to inform children about world events in a clear way that is suitable for their age group and to provide them with high-quality news content.
The idea behind Lasten uutiset, a news service for children published by Helsingin Sanomat since spring 2016, is to promote media literacy among children and adults alike. Lasten uutiset helps children to learn what is news and what is not. At the same time, children learn how to keep track of events in society and gain some extra knowledge about the world. The news service, which is free of charge and open to all, is used in schools and homes all over Finland.
Lasten uutiset is a multi-channel service that provides information about events in Finland and around the world in a way that is easy for children to understand. Lasten uutiset also covers unpleasant matters, but it strives to do so in a way that does not make children feel more afraid.
The majority of the items on Lasten uutiset are news stories produced specifically for children, selected because of their relevance to children's lives and interests. Children often take an active role in the news stories, appearing as interviewers and experts.
Since the very beginning, journalist Fanny Fröman has produced, made and conceived the printed magazine and news broadcasts for Lasten uutiset. Fröman never underestimates her audience. She explains topical phenomena, such as the coronavirus epidemic of 2020, in a journalistic, unembellished way.
Photo: Jaakko Lukumaa.
You might also be interested in